Unisex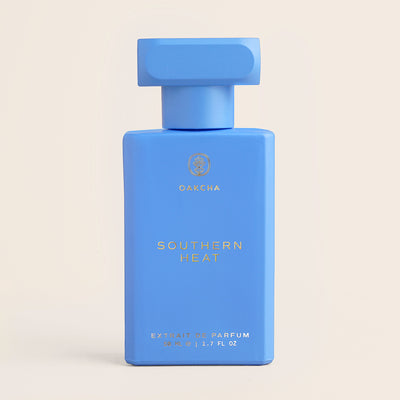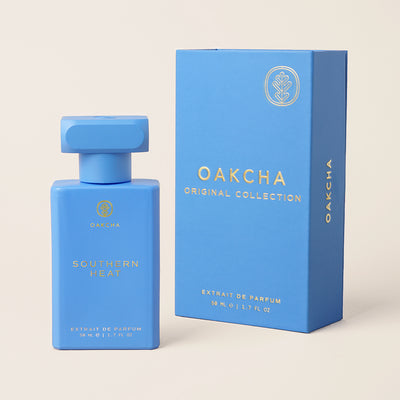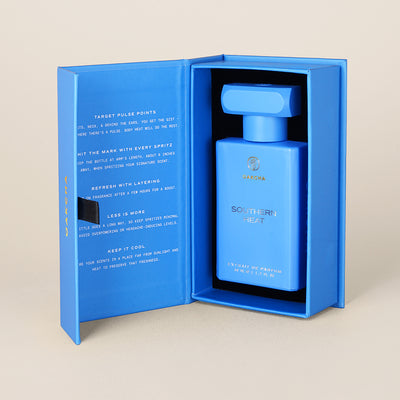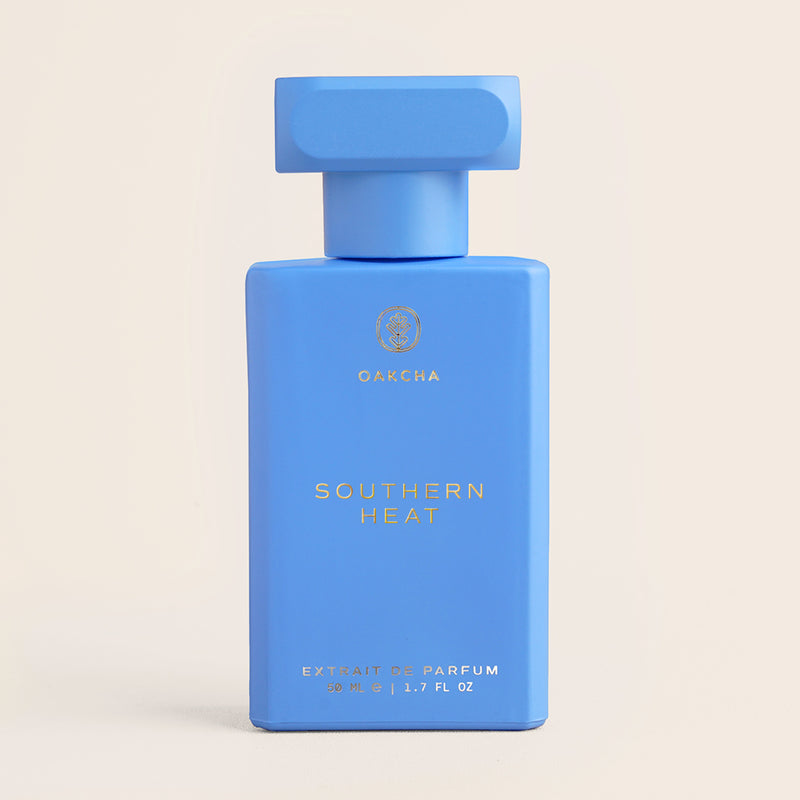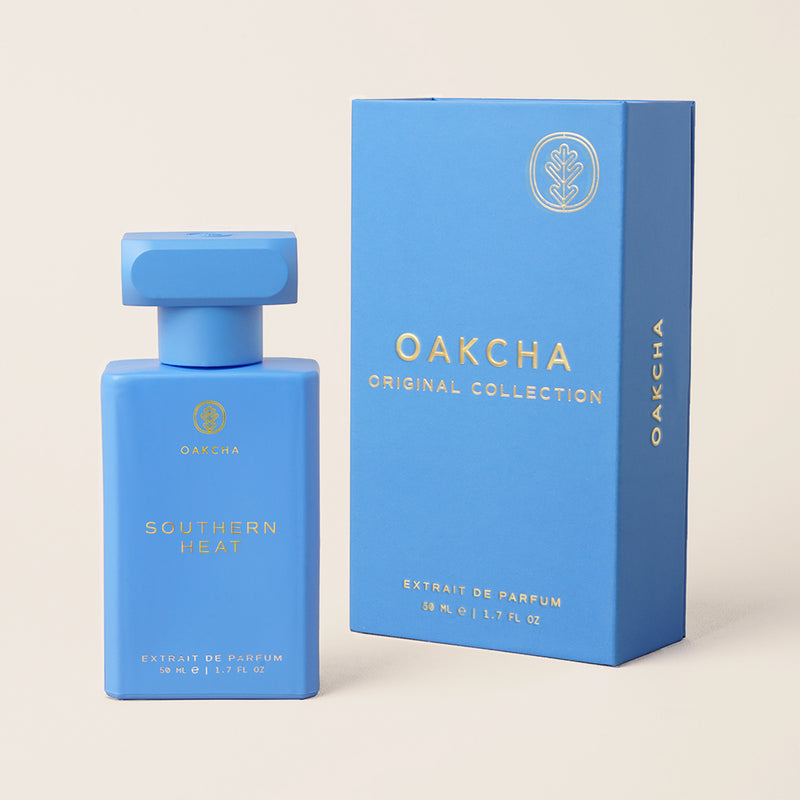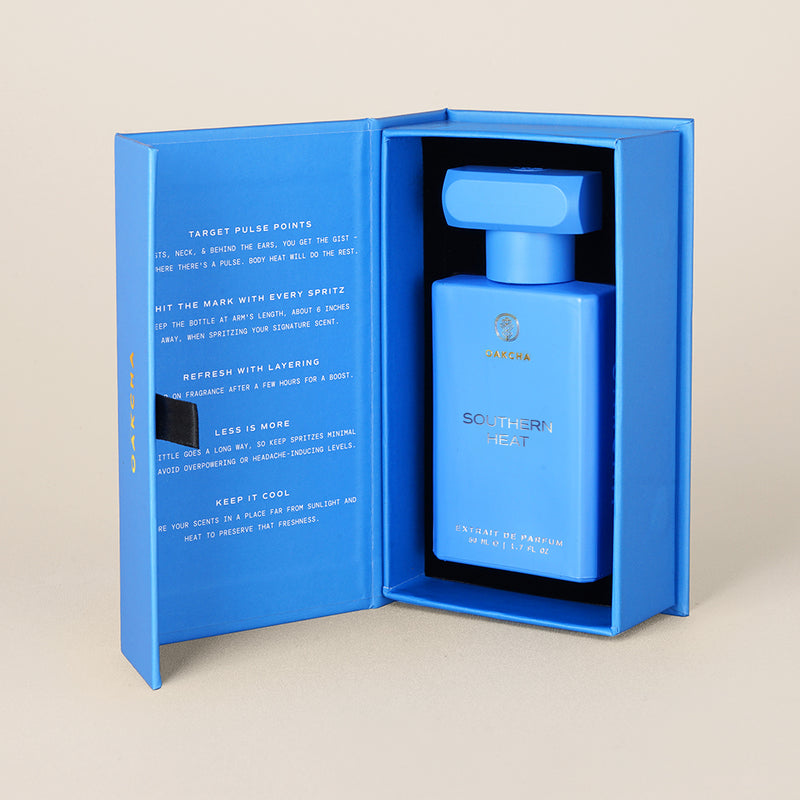 Expertly Crafted Fragrances


Paraben & Phthalates Free
Highlight Notes:

Bergamot

Jasmine

Vetiver

Vanilla
Top Notes:
Bergamot, Jasmine and Heliotrope
Heart Notes:
Orris, Tonka Bean and Geranium
Base Notes:
Haitian Vetiver, Vanilla and Musk
How do I apply Southern Heat?
How long does Southern Heat last?
Best season to wear Southern Heat?
What are Southern Heat's ingredients?
PARFUM EXTRAIT FORMULA
Thanks to our 30% oil parfum extrait formula, Oakcha ensures long-lasting fragrances.
LUXURY PACKAGING
Glass color-coated bottles and magnetic packaging that delivers.
VEGAN + CRUELTY FREE
Ethical practices and cruelty-free products. Experience the pleasure of scent without any guilt.
QUALITY ATOMIZER
Our stainless steel atomizers feature precision-designed nozzles for consistent even distribution.